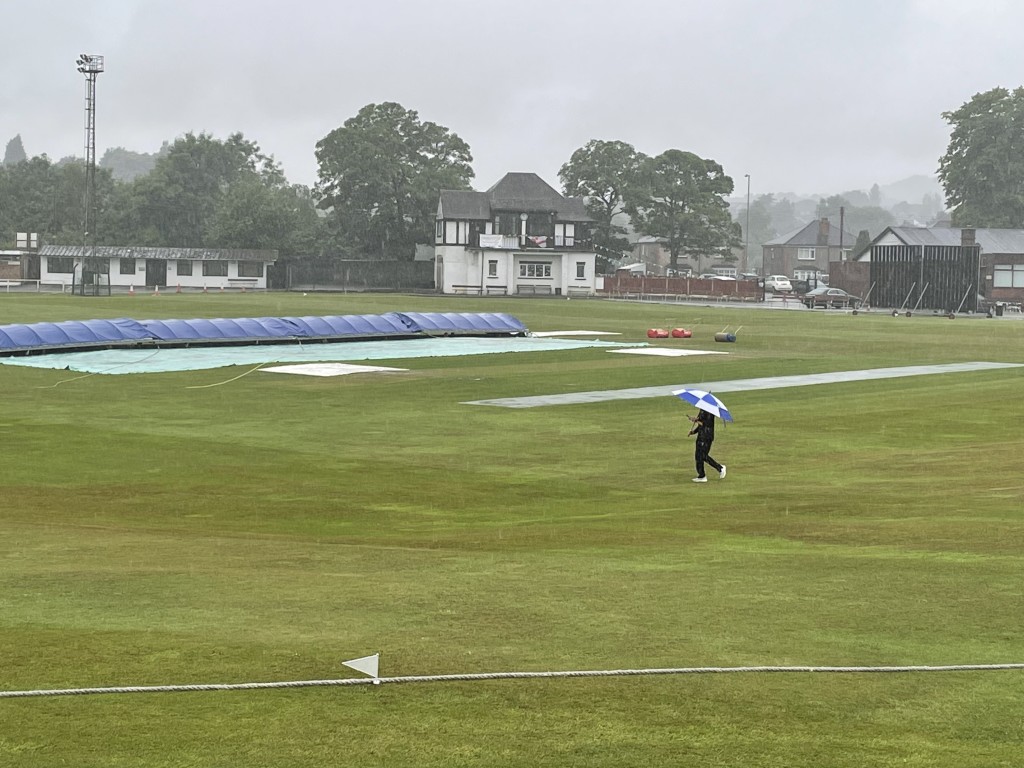 It was billed as a straight shoot-out at Knypersely.
Staffordshire v Cheshire in Group 1 of the KO Trophy. With Cumbria topping the group and both sides level on points with Cheshire leading on net run rate, the winner would play at Cambridgeshire in the quarter finals.
In truth though, there was never a chance of getting to play.
Persistant rain, torrential at times meant the umpires called an end to proceedings after an early lunch, around 1.30pm.
So in the end, Cheshire progress. Wins over Northumberland at Jesmond and Shropshire at Toft following a defeat to Cumbria saw them through - the huge 365 total against Shropshire making a real difference.
Skipper Will Evans was delighted with the outcome after a campaign that saw his side have to completely change their line-up mid campaign due to a Covid scare..
"It really showed our strength in depth'" he said, "and we look forward to the quarter final challenge."
Cheshire will travel to Cambridgeshire on Sunday 18 July - exact venue to be confirmed